Are you having problems coming up with a topic?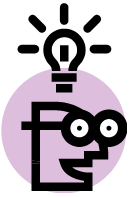 •Look at published articles in:

American Sociological Review
Sociological Focus
and many others...

•Scan a textbook or reference book for a topic; get an overview plus some possible sources:

Blackwell Encyclopedia of Sociology
REF. HM425.B53 2007
Encyclopedia of Social Theory
REF. HM425.E47 2005
Survey of Social Science: Sociology
Ref HM17.S86 1994

Sociology reference books also available online: Sage Reference
What the Lit Review Should Do!
A literature review must do these things:
be organized around and related directly to the thesis or research question you are developing

synthesize results into a summary of what is and is not known

identify areas of controversy in the literature

formulate questions that need further research